Corporate acquisitions occur for many reasons. Sometimes the market is too small to support multiple participants. Sometimes the acquiring company wants to eliminate a competitor, with aspirations of obtaining the acquired company's customers in the process. Sometimes the acquired company's products are deemed superior in some way, or maybe the acquiring company just wants to get access to a "crack" team of employees. And sometimes multiple of these motivations are behind the transaction.
The latter scenario seems to be the case in Synopsys' recent acquisition of Target Compiler Technologies, judging from BDTI's conversation with John Koeter, Vice President of Marketing in Synopsys' Solutions Group, and Matt Gutierrez, the company's Director of Marketing for Processor Solutions. Target Compiler Technologies was formerly a privately held company, spun off in 1996 from the Belgian microelectronics research center IMEC, which provided software tools to design and program "ASIPs" (application-specific instruction-set processors).
Although terminology in this field is far from standardized, Target Compiler Technologies' ASIP approach is conceptually similar to the configurable processor products offered by Tensilica and ARC. The EDA industry is largely built on acquisitions, and ARC has been part of Synopsys since 2009, when Synopsys acquired Virage Logic, which had purchased ARC a year earlier. (Cadence acquired Tensilica in the spring of 2013.) In addition, in 2010 Synopsys acquired CoWare, which brought Synopsys the custom processor design environment now known as Processor Designer.
While over time ARC and Tensilica came to focus mainly on selling fully formed processors (rather than tools to enable customers to design their own processors), Target Compiler Systems remained fully focused on enabling customers to create and program custom processors. And although Target Compiler Systems has kept a low profile, the company (based on Leuven, Belgium) has scored significant design wins, particularly in digital signal processing applications where energy efficiency is at a premium.
Given that Synopsys already offers Processor Designer, what was appealing about Target Compiler Technologies' IP Designer, MP Designer, and IP Programmer alternatives, which Koeter acknowledges are "similar tools at the highest level"? For one thing, Koeter praises Target Compiler Technologies' retargetable C compiler technology, which based on customers' feedback and Synopsys' own testing rapidly generates robust code (Figure 1). Synopsys' Processor Designer, on the other hand, benefits from tight integration with the company's other ASIC development tools. According to Koeter, it has a very good RTL generation capabilities, for example, along with interfaces for virtual prototyping.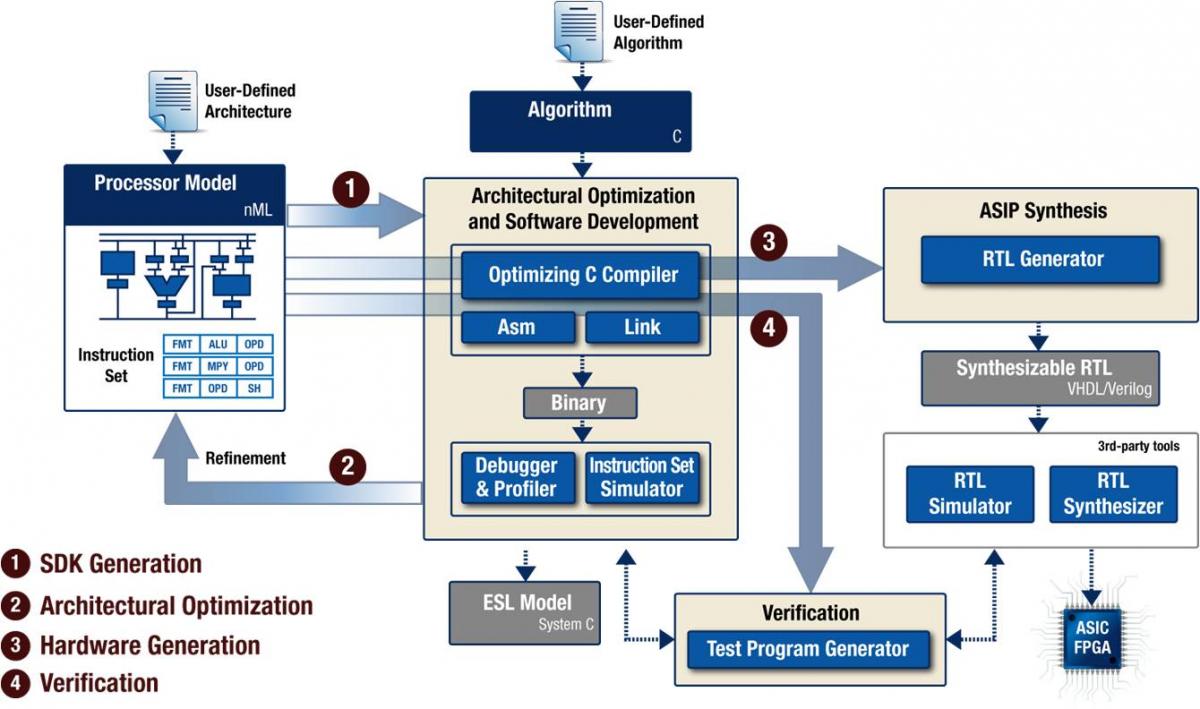 Figure 1. Target Compiler Technologies' toolset strengths will soon also be available to Processor Designer customers via Synopsys' early-February acquisition
Koeter also told BDTI, "This is a relatively narrow market; rather than having two separate companies developing similar projects, combining resources and going forward with an integrated product made more sense." Given that statement, you might think that acquiring Target Compiler Technologies' customers would have been a chief concern fueling the acquisition. While Koeter grants that this was a secondary factor, access to Target Compiler Technologies' roughly 20-person engineering team (which Koeter notes are "very well regarded experts in this field") was the primary motivation. Target Compiler Technologies' former headquarters in Leuven is only a few blocks away from Synopsys' Processor Designer development facility, easing the integration of the two groups. And Target Compiler Technologies' former CEO, Gert Goossens, will now lead the unified Processor Designer team.
Perhaps obviously, Synopsys aspires to augment its own toolset's capabilities with Target Compiler Technologies' software strengths. But for the moment, at least, Synopsys has no plans to terminate support of Target's IP Designer, MP Designer, and IP Programmer products, with Koeter emphatically saying that Synopsys is "not planning to leave any customers behind or force them to switch." With that stated, Gutierrez is in the process of development a technology merger roadmap, which he intends will deliver compelling motivations for Target Compiler Technologies customers to migrate to Processor Designer. And while customer acquisitions may not have been a primary motivation for the acquisition, the complimentary geographical strengths of the two products suggests that there's upside potential for Synopsys: Koeter notes that Target Compiler Technologies was particularly strong with customers in Europe, while Processor Designer is dominant in Japan and APAC, with both companies historically having a notable customer base in North America.
The press release announcing the acquisition indicated that "terms of the deal have not been disclosed." Koeter was unwilling to say much more than this during the interview, noting only that the purchase price was "not material to Synopsys." Koeter did say that he expects the combined business to continue to derive the lion's share of its revenue from tools sales, rather than services. Only a small percentage of Target Compiler Technologies' customer engagements involved services, according to Koeter, although the company did spend a notable amount of time developing design examples. Similarly, many Synopsys customer engagements are sold with services, but the services components are typically of short duration and low revenue. Synopsys offers "co-start" services to customers, for example, which typically involve an approximately one-week engagement.
Armed with a strengthened technology portfolio and development team for custom processor design, Koeter says that Synopsys' target applications will include "anything with compute-intensive data plane processing." Embedded vision is one specific application that he noted as being especially promising, along with image processing (such as specialized engines for industrial copy machines) and specialized acceleration in modems. The numerous synergies between acquired and acquiring entities make the merger very appealing, at least on paper. But only time will tell if the combined team's and products' potential will translate into stronger products for this important niche market.