Analog Devices, Inc (ADI) has announced new members of its floating-point SHARC processor family featuring lower prices and offering LQFP packages, which are easier to use in older, lower-cost manufacturing facilities. The new SHARC products target digital audio, industrial, automotive, and medical markets.  New ADSP-2147x chips feature lower power than previous SHARC products, while ADSP-2148x parts feature high performance with greater integration.
These parts include on-chip memory of up to 640 Kbytes (similar to the highest performance family member, the previously introduced ADSP-21469), and feature optional 512 KB ROM.  Compared to the ADSP-21469, they support an SDRAM external memory interface (EMIF) rather than DDR memory, reducing the pins required and requiring less-demanding electrical characteristics (the EMIF is included on 176 and 196 pin packages only).  They also have a pin-multiplexing function which allows users to assign pins to the on-chip peripherals required in their system.
System designers needing floating-point DSP performance will likely chose between the  Analog Devices SHARC products, Texas Instruments' C67x+ floating point line, and the Renesas SH-4 family.  Table 1 shows key features of each of these product lines, including the previous lowest-cost SHARC (the ADSP-21371), and the highest-performance SHARC (the ADSP-21469).
 

Positioning

MHz

MFLOPS

RAM KB (¹)

ROM KB

Package

Price @ 1K

ADI ADSP-21371

previously lowest-cost family member

266

1596

128

512

LQFP-208

$13.27

ADI ADSP-21469

highest performance family member

400-450

2400-2700

640

0

PBGA-324

$28.50-$31.50

ADI ADSP-2148x

new

400

2400

384 or 640

0 or 512


LQFP-100

LQFP-176

starting at $9.49


ADI ADSP-2147x

new

266

1596

384 or 640

0 or 512


LQFP-100

BGA-196

starting at $9.25


TI 320C674x

low power family

200-300

1200-1800

192–320

1024


QFP-176

BGA-256

$7.80-$10.55

TI 320C672x

highest performance family member

200-350

1800-2100

160–288

384


QFP-144

BGA-256

$14.00-27.15


Renesas SH7730

 

266

1900

80

0

QFP-208

NA
(¹) Includes RAM and cache
Table 1: Floating Point DSP Products
Inside, the new SHARC chips are very similar to previously introduced SHARCs in most respects.  ADI has made small changes in cell library, memory sizes, and packaging technology without making changes to the core processor architecture.  This is a common approach to extending an existing processor product line.  A recent Blackfin announcement in which ADI integrated an analog-to-digital converter and larger flash memories on-package, reduced pin-count, and used CSP and QFP packages was based on similar techniques.
Also notable is that ADI has consolidated its processor offerings around two DSP families:  Blackfin for fixed-point applications and SHARC for floating-point applications.  The venerable ADSP-21xx has faded into the sunset, and ADI has said that its high-performance TigerSHARC family will not be developed further.  The focus of ADI's resources on Blackfin and SHARC is reflected in Figure 1, which shows the number of  news articles related to each product line from 1990 to 2010 (source: Google News).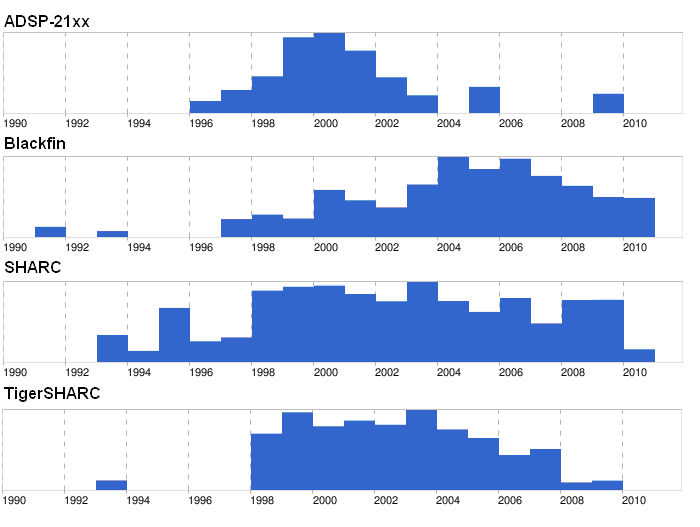 Figure 1: Analog Devices News Articles by Product Line