Lisa Su Departs Freescale Semiconductor for AMD
Last week, Freescale announced that senior vice president Lisa Su would be leaving the company for other opportunities. Shortly thereafter, AMD announced that Su would be joining AMD effective the end of this year as senior vice president and general manager of global business units. [Editor's Note: We don't normally report on personnel changes in InsideDSP, preferring to focus on technology and products. We're making an exception in this case, because this personnel move is likely to have interesting implications.]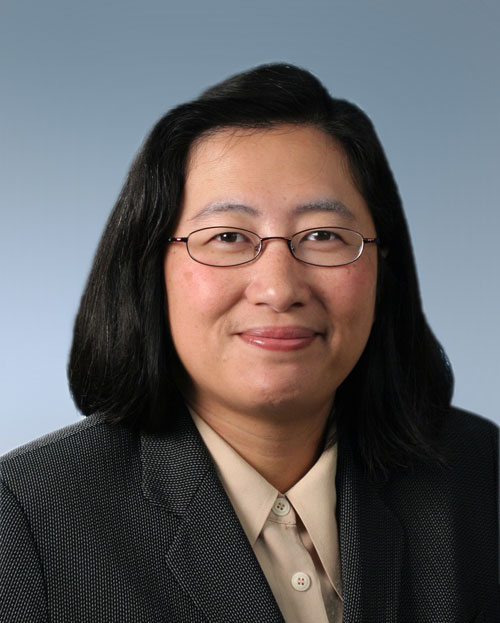 Su joined Freescale in June 2007 as chief technology officer. Freescale had spun off from Motorola in 2004 and was taken private in 2006, but had struggled to establish itself as a successful independent semiconductor vendor, in part because of its continued dependence on the also-struggling Motorola as a primary customer. Freescale was also burdened with too many product lines, too many architectures, and too many markets—and with a formidable bureaucracy left over from its days at part of Motorola.
CEO Rich Beyer moved from Intersil to Freescale in February 2008, replacing former CEO Michael Mayer. Beyer soon began a series of moves to refocus and revitalize Freescale. One of those moves was promoting Su to general manager of Freescale's Networking and Multimedia Group (NMG). NMG was responsible for all of Freescale's packet processing, digital signal processing, and multimedia businesses. (NMG is Freescale's second-largest business unit, after microcontrollers, and earned $1.2 billion in revenue in 2010.)
In the past few years, Beyer, Su, and others have led a quiet but dramatic transformation of Freescale. The company has significantly narrowed its focus, shutting down (and in some cases selling the IP and transferring personnel from) unprofitable or unsustainable businesses such as cellular modem ICs. Freescale has also shown new initiative—plotting its own strategy, rather than primarily reacting to competitors, and putting newfound urgency and intensity into new product development. In May, Freescale became a publicly traded company again through a public stock offering, and paid down a chunk of the debt from its 2006 private equity buy-out. Su was a major contributor to the improvements at Freescale, and her departure is a real loss for the company. But, clearly, she's leaving a much stronger Freescale than the one she joined in 2007.
In conjunction with announcing Su's departure, Freescale announced a reorganization. According to Freescale spokesman Jack Taylor, "The new structure bundles our businesses in a way that aligns better with the markets we serve. One group covers networking, multimedia, radio frequency and cellular products—products with which we serve the networking and consumer markets. The other group includes microcontroller, analog and sensor products, which we target at industrial and automotive markets."
Su must like challenges. After having a major hand in revitalizing Freescale, she will be tackling a number of significant challenges at AMD. Su will serve as senior vice president and general manager of the company's global business units, reporting to recently hired president and CEO Rory Read. According to AMD, she "will oversee the team responsible for driving end to end business execution of AMD's product solutions including strategy, product definition, and business plans to ensure AMD consistently delivers industry-leading solutions. She will also have responsibility for driving alliances and partnerships with software developers to facilitate the development of a complete software ecosystem that can take advantage of the capabilities in AMD's differentiated products."
AMD is facing numerous challenges, beginning with its longstanding battle against Intel in PC and server processors. The graphics chip business it acquired when it purchased ATI Technologies several years ago remains in intense competition with NVIDIA, and its integrated-graphics APUs have yet to garner a sustainable market share beachhead. Both AMD and Intel are struggling to respond to the ascendance of ARM and its licensees in robustly growing applications such as smartphones, tablets and ultra-thin netbooks. And AMD has had difficulty in navigating the transition from in-house fabrication facilities to foundry partners such as spun-off Globalfoundries. But, like Freescale, AMD has some real technology strengths, and has occasionally surprised its competitors with its impressive products and innovative thinking. Hopefully, with the help of Su, AMD can translate these capabilities into a more consistently robust business.
What do you think? Write the first comment.