BDTI Benchmark Information Service™
A competitive intelligence gold mine: immediate electronic access to complete results for the BDTI DSP Kernel Benchmarks on more than 40 embedded processors.
Since 1994, processor developers and their customers have relied on BDTI benchmark results to evaluate and compare programmable processors and other processing devices, make informed decisions, and develop credible marketing programs. BDTI is the only vendor-independent source for digital signal processing benchmarks—on many classes of processing devices. BDTI has benchmarked the performance of DSP processors, general-purpose processors, multi-core processors, reconfigurable cores, and FPGAs, among other targets.
Previously results for BDTI benchmarks were available exclusively through published reports. Now BDTI customers can obtain electronic access to full details on all BDTI Certified™ results for the BDTI DSP Kernel Benchmarks™ through the BDTI Benchmark Information Service™.
The BDTI Benchmark Information Service is an annual subscription service that provides users of benchmarks with up-to-date BDTI Certified results for the BDTI DSP Kernel Benchmarks. The initial library of results includes detailed cycle count, speed, cost-performance, and memory usage data for over 40 processors and processor cores on each of the twelve BDTI DSP Kernel Benchmarks. The service enables subscribers to:
Get semiannual updates for new and newly-benchmarked processors. The updates include results for newly certified processors as well as updates on previously certified processors, including the latest clock speeds, prices, and energy consumption figures, as well as any updates due to improvements in benchmark implementations.
Ensure that all users of benchmarks worldwide—executives, engineers, and marketing personnel—have immediate access to benchmark results. Anyone needing to perform critical competitive analysis will have the information they need at their fingertips. No more delays waiting for a purchase order to be processed.
The Benchmark Information Service includes the BDTI Benchmark Analysis Tool™
The BDTI Benchmark Information Service includes a license to the BDTI Benchmark Analysis Tool™ (BAT). The BAT is a flexible analysis package running under Microsoft Excel that uses results from the BDTI DSP Kernel Benchmarks to enable, quick customized comparison of processors. For example, using the BAT you can:
Quickly compare your new or planned processor with competitors. Enter actual or projected benchmark results for your processor and select competitors, then compare the results. The detailed, benchmark-by-benchmark and metric-by-metric comparisons shown by the Benchmark Analysis Tool will enable you to gain clear insight into how your processor stacks up—and provide critical insights for tuning your design, selecting markets, and refining your sales and marketing tactics.
Perform application-specific analysis. Apply custom, non-uniform weightings to the individual benchmark kernels that comprise the BDTI DSP Kernel Benchmarks, then quickly compute speed, cost-performance, energy-efficiency and memory-efficiency comparisons based on these weightings. Weighting the individual benchmark kernels to reflect their importance in specific target applications reveals valuable information about your processor's competitiveness in your target markets.
Enter projected benchmark data for your processor and competitors to quickly predict how the competitive landscape will look in the future. The Benchmark Analysis Tool enables you to enter projected clock speed, price, and power consumption data for future processors and quickly evaluate a series of "what-if" scenarios.
Once you've created your custom analysis, the BAT quickly produces clear charts and tables summarizing the results.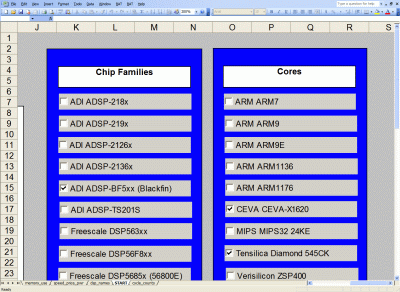 Figure 1: The BAT selection screen allows you to select from 40 embedded processors for comparison.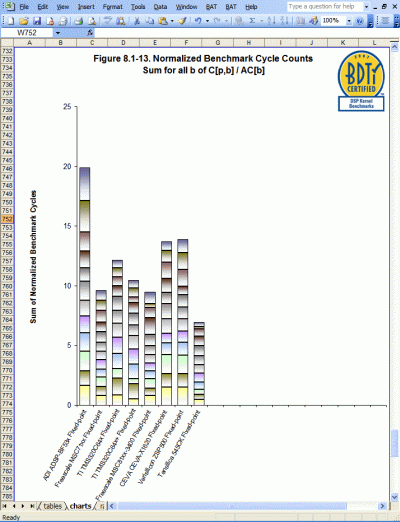 Figure 2: View and print graphs of detailed results for a range of competitors.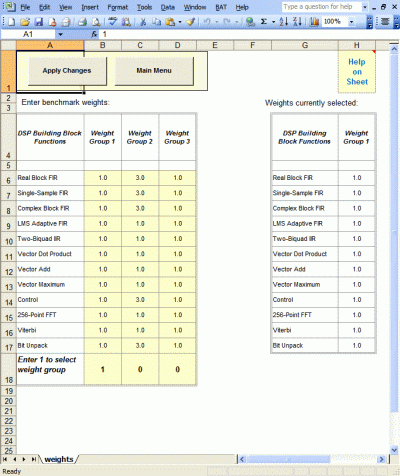 Figure 3: Apply custom weightings to individual kernels so that you can understand your processor's performance on target applications.
Next Steps
To subscribe to the Benchmark Information Service or discuss your benchmarking needs, please call us at +1 925 954 1411 or contact us via the web. All inquiries are confidential.